Regardless of what sort of boiler your family home has our company can rapidly analyze and repair your boiler and parts
Regardless of what sort of boiler your family home has our company can rapidly analyze and repair your boiler and parts
Why choose us?
"97% highly recommend us" "Same day response" "unbeatable prices in Berkshire"
Regardless of what sort of boiler your family home has our company can rapidly analyze and repair your boiler and parts. Annual Boiler servicing is an important safety measure, we can guarantee that your present unit is working to its optimum performance, guaranteed against Carbon Monoxide leaks and draw out its life expectancy. Standard Servicing can help prevent a system failure in which can be costly and very disruptive to family life. After some time some boiler systems may encounter poor circulation bringing about tepid radiators, reduced hot water and the build up of sludge resulting in a decreased efficiency of the system in general.

Expert Boiler Repairs Berkshire
We completley understand how much of a nuisance a boiler breakdowns can be. Nobody likes to be left in the cold, with out no heating and no ot water. Your boiler is crucial to keeping a comfortable home and a happy busy family life. Plumber in Reading are experts in boiler repair. We have the best Gas Safe registered engineers who can quickly attend to you emergency boiler breakdown to diagnose and repair your broken down boiler. By the time we've waved goodbye, you'll be enjoying a central heating and hot water again happy knowing that you boiler will not beak down again.
Expert Boiler Repair Engineers
Our rapid response boiler repair team are friendly, professional and highly experienced in the gas and heating trade. We have the know how and experience to diagnose any boiler, heating or hot water problem no matter how big or small. We carry a small stock of boiler parts on our vans, things like boiler fans, pcb boards, gas valves, sensors and gaskets. If we do not have the right part we need to fix your boiler we can source the correct parts and materials locally though our network of heating spares merchants basing in and around Reading. We aim to fix your boiler in one call out visit. No matter the circumstances of your boiler breakdown, or the time of year we know how import and heating and hot water are to you and rest assure the problem will be dealt with quickly and efficiently y our team at Plumbers in Reading Co.
We at Plumber in Reading repair, service and install major manufacturers of heating boilers, including:
Baxi
Biasi
Alpha Heating Innovation
Ariston
Biasi UK Ltd
Eco Hometec
Ferroli
Glow-Worm Boilers
Heat Line
Heatrae Sadia (UK's largest manufacturer of electric water heating products)
Ideal
Johnson & Starley
Keston
Main Heating
Potterton (Part of Baxi)
Ravenheat
Remeha
Saunier Duval
Sime
Viessmann
Vokera
Vaillant
Worcester Bosch
Keston
Megaflo
Gledhill

LOCAL PLUMBERS NEAR ME
We are the very best of boiler repair Reading has to offer, We can work with most types of boiler for domestic and commercial premises, including, but not limited to:
Gas fired Condensing boilers
Gas fired back boilers
Oil fired condensing boilers
Cast iron boilers
Combination boilers
Warm air units
Low water content boilers
System boilers
Water heaters
Plus many more.
If you are based in Reading or the Berkshire area and your boiler is in need of repair or a check-up, then give us a call today. We can send an engineer out to you and get your boiler repaired straight away. As the name suggests this is the 'go to' place for quick response boiler repairs, boiler maintenance work, boiler installations and boiler replacements.
If you are looking for reliable, local, trusted and affordable boiler repairs in and around Reading Berkshire, then give us a call now.
If you are having issues or problems with your heating system you should never attempt boiler repairs yourself. Only use a competent, Gas Safe registered engineer to carry out any work on any gas appliances. Professionals understand the dangers involved in gas boiler repair and are trained to anticipate problems as they arise. Using a non-registered engineer may invalidate your warranty, house insurance and it is breaking the law so it's always best to call us.
Cost is always a factor when selecting a company to carry out your boiler service or repair. Always ask what is covered and what things will be done as part of the service or repair. We at Plumber in Reaing Co Offer the best value and highest standards of work so rest assured we are the only ones you should choose.
.

LOCAL PLUMBERS NEAR ME
If you are looking for Plumbers in Berkshire who specialise in both Domestic and Commercial Gas services, Central heating installations and plumbing repairs, welcome. We have been trading for over 10 years in Berkshire and pride ourselves on delivering a professional customer focused service whilst keeping costs to a highly competitive level. We like to call this Affordable Plumbing in Reading.
GAS SAFE REGISTERED
Here at Plumbers in Reading we are Gas Safe registered with our Gas Safe Registered number 212116. We are also Worcester Bosch Accredited Installers and Vaillant Accredited Installers.
24/7 SERVICES
For your peace of mind we operate on a genuine 24Hr Emergency call out for Plumbing and Heating emergencys. We alo aim to get a plumber to you within a hour of you calling us Plumber in Reading Co. You can depend and rely on us to get your plumbing issue fixed in a speedy and efficient way.
PLUMBER IN READING CO
Opening Hours and Days:
24 Hrs 7 days a week.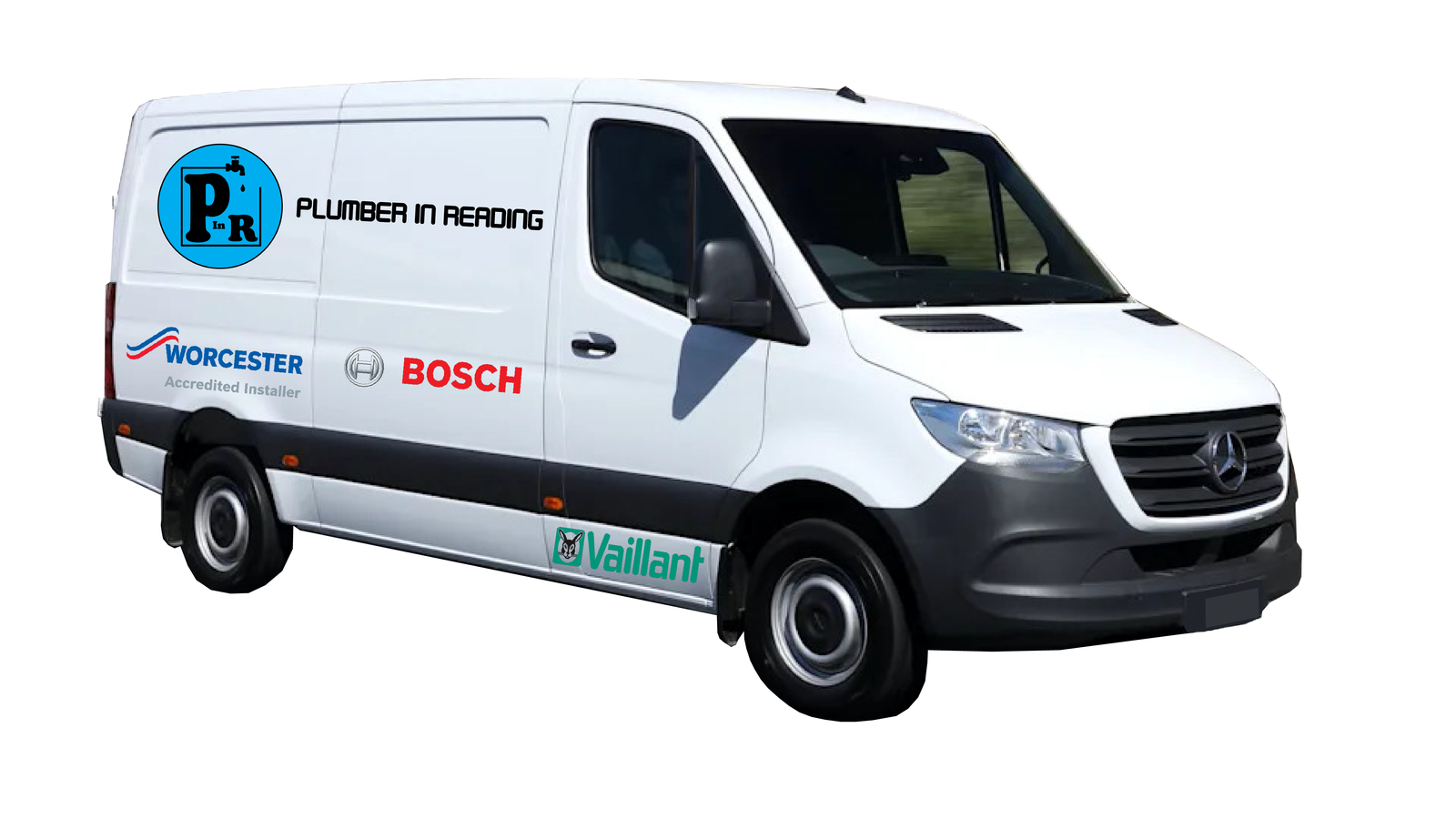 OUR SERVICES
We provide a variety of Plumbing services, boiler services and Central heating throughout Berkshire. 
PLUMBING
Do you need a good local plumber? We provide great plumbing services at a competitive prices to the Berkshire area. We repair and install taps, showers, toilets, bathrooms, hot water tanks, leaking pipes and more.
COMMERCIAL PLUMBING
We provide all types of commercial plumbing and heating to a vary of businesses in and around Berkshire. No matter if you have a plumbing leak in a large hotel, school, retail outlet. No problem we are one call away.
Hot water systems
No hot water? We can help. We repair and service all types of hot water systems. From unvented hot water cylinders to vented gravity fed hot water systems. domestic and commercial.
Boiler Repair
We repair, sevice and diagnose broken and faulty Central Heating Boilers.
Residential and commercial boilers. 
BOILER INSTALL
Do you require a new boiler? We can install OIL, GAS, LPG, and Electric Boilers Contact us for a free no obligation boiler quote.
BOILER UPGRADES
We provide cost effective Boiler upgrades in and around Reading & Berkshire, Please call for a free quote.
CENTRAL HEATING
We provide all aspects of Central Heating fault finding & diagnostic to repairs and new installations. We work on Oil, Gas, Lpg, electric heating systems.
Gas Services
Gas safety. We are Gas Safe Registered. We offer gas safety inspections to landlords, commersial customers, homeowners and tenants. Gas Leaks, New gas pipework. Gas testing and certification services. Gas Safe Boiler Service.
Powerflushing and Descaling
We powerflush and de-scale central heating systems, radiators, hot water systems and boilers around Reading & Berkshire. We use the best powerflushing equipment and powerflush to the highest standards. Please call for a free quote.
Don't know where to start?
Contact us we will be happy to help
We give you the BEST quotes on services
Here at Plumbers in Berkshire we provide extremely competitive rates. We offer low cost, affordable plumbing and heating services. We aim to give you the best price and fantastic customer service.
QUALIFIED heating engineers
Here at Plumber in Readin Co, we are Gas Safe registered with our I.D number 212116. Our engineers come highly educated and full trained for any emergency.
ALWAYS AVAILABLE
For your peace of mind we operate on a 24/7 basis. No matter what day or time it is. We are one phone call away. You can depend and rely on us to get your issue fixed in a speedy and efficient way
GET A QUOTE
Call or email us for a free quote and probably your best quote.
Professional Engineers
Time served and highly experienced plumbers and heating engineers.
Best Materials
We only use the best materials from reputable manufacturers to ensure it lasts.
Affordable Price
We are extremely competitive in our pricing, call us and see for yourself.
Please complete the below form and we will get back to you ASAP